Sardines marinated with plancton
The marinated sardines with plancton give us a flavor of intense aroma of herbs, citrus, etc.
Preparation time: 20 min. + 24 h.
Low difficulty
Ingredients
Preparation
Notes
Ingredients
8 pieces of piled sardines
1 g  plancton
10 g water
8 g sunflower oil
Coarse salt
1 cc sugar
Lemon zest
Step by step preparation
Clean the sardines and remove the loins, remove the thorns, leave in ice water until they bleed.
Cover with coarse salt and sugar for 30 minutes. Remove salt.
Hydrate plancton with water, add the oil and lemon zest.
Cover the sardines with the mixture above and let marinate for 24 hours.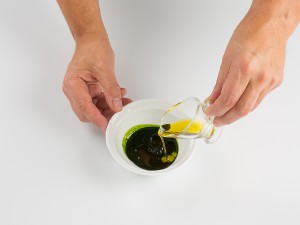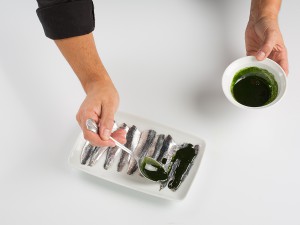 Notes
It is advisable to pre-freeze any fish that will be consumed in crude oil.